Freelance guitarist, producer, songwriter.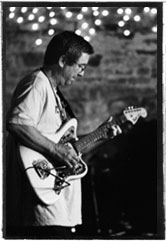 Toured with John Fullbright, and played dates with other songwriters as well. Artists I have backed include Joel Rafael, Eliza Gilkyson, Smokey and the Mirror, Ray Wylie Hubbard, Michael Fracasso, Bob Livingston, Audrey Auld, Susan Herndon, Don Conoscenti, Monica Taylor, Mary Reynolds, Red Dirt Rangers, Bob Childers, Greg Jacobs, Ellis Paul, Camille Harp, Wanda Jackson, Iain Matthews, Sandy Rogers, and many others. I also lead the house band at the Woody Guthrie Folk Festival in Okemah OK, where I've backed numerous artist including David Amram, Ronny Elliott, Sam Baker, Rob McNurlin, Susan Gibson, Betty Soo, Nancy Apple, Kris Delmhorst, Emily Kaitz.
And I have The Shambles.
News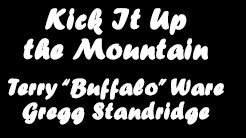 Kick It Up the Mountain video
"Kick It Up the Mountain" free download!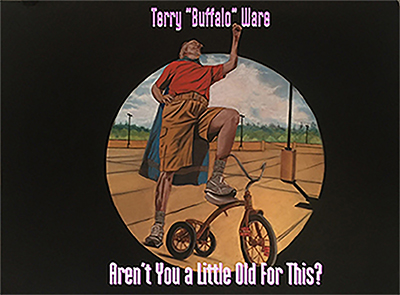 Visit the Music page for details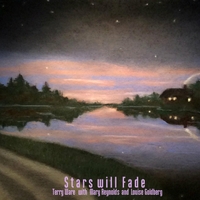 Stars Will Fade Download - All proceeds will be donated in Jimmy LaFave's name to the Native Scholars - American Indian College Fund.
"As the gentle piano notes introduce Terry Buffalo Ware's "Stars Will Fade" listeners are invited to remember the legacy of Jimmy LaFave. As a former member of LaFave's Night Tribe, Terry Ware spent many hours on stage and on the road with the legendary songwriter, often playing small rooms across America like the Blue Door as well as big festival stages. With help from Mary Reynolds and Louise Goldberg (Miss Brown To You) Ware offers a touching tribute to his friend that is simple, direct and from his heart. With a nod to Bob Childers' "Restless Spirits," Ware brings us full circle, and reminds us that we are all restless spirits on a journey together and we all need to hold each other close and not let go." -- Greg Johnson The Blue Door Oklahoma City
Take Em As They Come- WoodyFest #2, To Serve The Song: Interview with Terry "Buffalo" Ware by Danny Alexander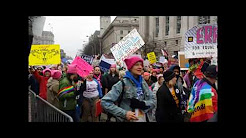 "Can't Stand Still", Terry Buffalo Ware & Gregg Standridge
"Can't Stand Still" Free Download!