Freelance guitarist, producer, songwriter.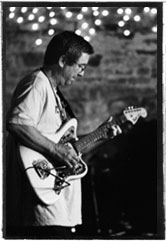 Do some touring with John Fullbright, and play dates with other songwriters as well. Artists I have backed include Joel Rafael, Eliza Gilkyson, Smokey and the Mirror, Ray Wylie Hubbard, Michael Fracasso, Bob Livingston, Audrey Auld, Susan Herndon, Don Conoscenti, Monica Taylor, Mary Reynolds, Red Dirt Rangers, Bob Childers, Greg Jacobs, Ellis Paul, Camille Harp, Wanda Jackson, Iain Matthews, Sandy Rogers, and many others. I also lead the house band at the Woody Guthrie Folk Festival in Okemah OK, where I've backed numerous artist including David Amram, Ronny Elliott, Sam Baker, Rob McNurlin, Susan Gibson, Betty Soo, Nancy Apple, Kris Delmhorst, Emily Kaitz.
And I have The Shambles.

News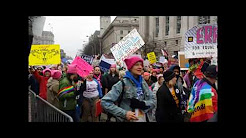 "Can't Stand Still", Terry Buffalo Ware & Gregg Standridge
"Can't Stand Still" Free Download!
Man with Guitar and Amp
New instrumental CD! See Music page for more information. Read the new review and interview in mwe3.com!
Everybody's Got One
New CD from Terry "Buffalo" Ware and Gregg Standridge! See Music page for more information.